Description
Welcome to new course on advanced makeup techniques, where we are thrilled to introduce you to an exciting opportunity that will take your makeup skills to the next level! Are you ready to unleash your creativity and master advanced makeup techniques? If so, then look no further because our training course is just what you've been searching for. Whether you're a professional makeup artist or simply someone with a passion for all things beauty, this course is designed to elevate your artistry and open up a world of endless possibilities. So grab your brushes and get ready to dive into the wonderful world of advanced makeup techniques!
VOE is proud to announce a valuable collaboration with Ms. Rim Kilany, Expert and Professional Makeup Artist, to deliver the training course, Learn Advanced Makeup Techniques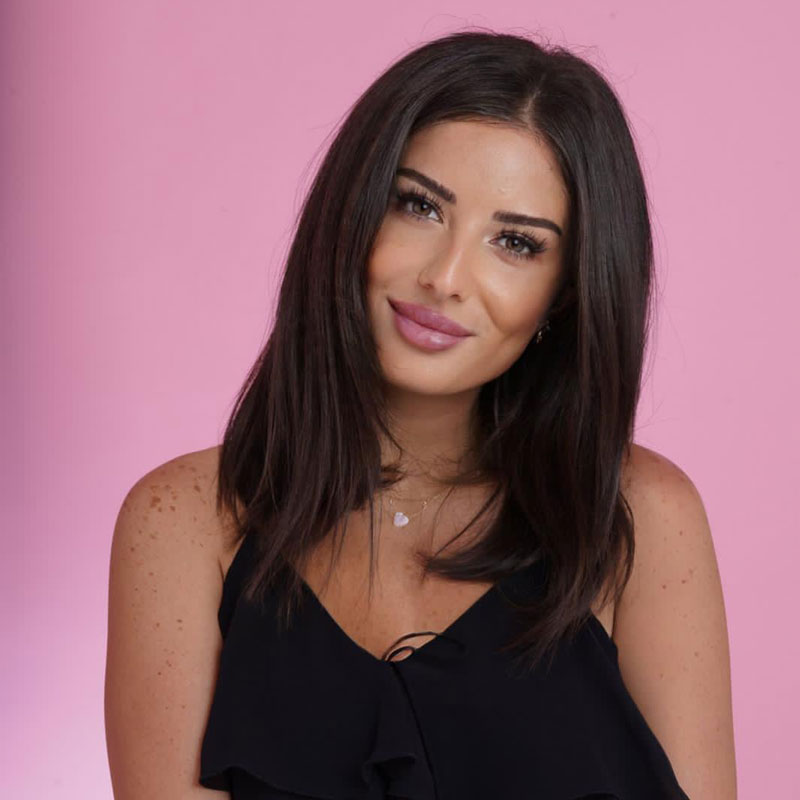 Learn Advanced Makeup Techniques
Ms. Rim Kilany
Trainer of Professional Makeup Applications
9/12 – 10/12 (Saturday, Sunday)
745 USD (Onsite) 685 USD (Online)
Who can attend our " Learn Advanced Makeup Techniques" course?
The answer is simple –Whether you're a professional makeup artist or simply someone with a passion for all things beauty, this course is designed to elevate your artistry and open up a world of endless possibilities.
In the first topic of our training program, we will delve into the fascinating world of advanced makeup techniques. This is where creativity and skill merge to create stunning looks that are sure to turn heads.
During this part of the course, you will learn how to master intricate eye makeup looks, from sultry smoky eyes to bold and vibrant cut creases. We'll explore different blending techniques, shading methods, and color combinations that will help you create depth and dimension on your canvas.
Next up, we'll move on to face contouring. Say goodbye to flat-looking skin and hello to sculpted perfection! Our expert instructor will guide you through various contouring techniques that can enhance your facial features and give definition where needed. You'll learn how to play with shadows and highlights in order to achieve a flawless complexion worthy of any red-carpet event.
But it doesn't stop there – our training program also includes lessons on advanced lip artistry. From gradient ombré lips to metallic finishes, you'll discover how to take your lip game from basic to breathtaking. Learn about lip liner application for precise definition as well as tips for creating long-lasting color payoff.
Are you ready for an immersive learning experience? Join us in our training program as we dive deep into these mesmerizing topics and unlock the secrets behind advanced makeup techniques!
Day One in Our Course: Instructor Application on Model
Day one in our course is an exciting and hands-on experience for both the instructor and participants. This is the day where our talented instructor demonstrates their skills by applying makeup on a model. It's a great opportunity for everyone to witness advanced techniques up close.
As the instructor carefully selects the model, they begin by analysing her facial features and skin type. They take into consideration factors like eye shape, skin tone, and any specific concerns or preferences she may have. This attention to detail ensures that the makeup application will enhance her natural beauty while addressing any specific needs.
With brushes in hand, the instructor starts with a flawless base – creating an even complexion using foundation and concealer tailored to match her skin tone perfectly. They expertly contour her face, accentuating her cheekbones and defining her features.
Next comes the eyes – this is where true artistry shines! The instructor skilfully chooses eyeshadow colours that complement the model's eye colour, blending them seamlessly for a mesmerizing effect. Eyeliner is applied precisely along the lash line to define and enhance those beautiful eyes.
The final touches are added with blush to bring out a healthy glow on cheeks, lip liner to perfect that pout, and lipstick or gloss in shades that flatter her complexion.
Throughout this process, our participants observe closely as each step unfolds before their eyes. They take notes diligently, soaking up every technique demonstrated by our skilled instructors.
This first day sets a high standard for what lies ahead in our training program – an immersion into advanced makeup techniques that will empower all participants to elevate their own skills and unleash their creativity!
So if you're passionate about makeup artistry and eager to learn from industry professionals who are experts in pushing boundaries with advanced techniques – don't miss out on joining us for this transformative training course!
Day Two in Our Course: Participants Application on Themselves
On day two of our advanced makeup course, participants get the exciting opportunity to apply their newfound skills on themselves. This hands-on experience allows them to further refine their techniques and gain confidence in their abilities.
With guidance from our expert instructor, participants will learn how to create a flawless base using foundation and concealer. They'll discover the art of contouring and highlighting to enhance facial features, as well as mastering the application of eyeshadow for various eye shapes.
During this session, participants will also delve into the world of eyebrow shaping and filling techniques. Our trainers will provide valuable tips on achieving natural-looking brows that frame the face beautifully.
Next up is learning about different lip products and how to create stunning lip looks. From bold reds to subtle nudes, participants will experiment with various shades and finishes, discovering which ones suit them best.
As they practice on themselves throughout the day, participants can ask questions, seek feedback from fellow students, and receive personalized guidance from our instructor. This interactive approach ensures that each participant gets individual attention tailored to their needs.
By allowing participants to master these advanced makeup techniques firsthand on themselves, we empower them with practical skills they can use both personally and professionally in the future. It's an invaluable opportunity for growth and self-expression within our supportive learning environment.
The Participants Kits That They Need to Bring In Training
As you embark on your journey to learn advanced makeup techniques in our training course, it's important to come prepared with the necessary tools. Here are the participant kits that you need to bring in training:
1. Makeup Brushes: A set of high-quality brushes is essential for creating a flawless look. Make sure you have brushes for foundation, concealer, eyeshadow, blush, and more.
2. Makeup Products: Bring along your favorite foundations, concealers, eyeshadows, blushes, lipsticks, and any other products you regularly use. This will allow you to practice with familiar items and get comfortable using them in new ways.
3. Skincare Essentials: Good makeup starts with good skincare. Don't forget to bring your cleanser, moisturizer, primer, and any other skincare products that are part of your routine.
4. False Lashes and Adhesive: Learning how to apply false lashes can take your makeup skills to the next level. Remember to pack some lashes of varying styles and a reliable lash adhesive.
By having these essentials at hand during our training program, you'll be able to fully immerse yourself in learning advanced techniques without worrying about missing tools or being limited by what is available on site.
So don't delay! Register now for our Advanced Makeup Techniques Training Course today and start honing your skills like never before! See you soon!